The Walworth Farce and the New Electric Ballroom (Paperback)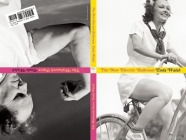 $15.95
Usually Ships in 1-5 Days
Description
---
"In the joint publication...we find Walsh writing with a splendid combination of grace and grit about characters caught in a tape loop."--Paul Muldoon for the Times Literary Supplement
Praise for The Walworth Farce
"Complex, dark, and emotionally rich. . . . The central conceit, that this is a farce within a tragedy, is a master stroke of meta-theatricality. . . . It rewards with a theatrical experience that claws at the imagination for days afterwards."--Variety
Praise for The New Electric Ballroom
"For the second year in a row at the Edinburgh Festival Fringe] Enda Walsh supplied the most intoxicating and original piece of writing with his pitch-dark but tender-hearted play. . . . The New Electric Ballroom affirms his growing reputation as a contender to take his place in the long, distinguished line of great Irish playwrights."--The New York Times
This volume brings together two masterworks by the London-based Irish playwright Enda Walsh: unmistakably Irish, galloping gothic comedies about the use of theater and oral traditions to warp family history. In The Walworth Farce, one-play-playwright Dinny forces his adult sons Sean and Blake to enact his own version of why they are living in a rotting London flat, in exile from their native Cork. The New Electric Ballroom is set in a small fishing village in Ireland, where spinster sisters Breda and Clara, and their much-younger sibling Ada, replay a scandalous incident at a dance hall when they were in the bloom of their youth.
Enda Walsh has been recognized by numerous awards for his plays, which include Disco Pigs, Bedbound, Small Things, and Chatroom. He also wrote the screenplay for Hunger, winner of the Camera d'Or award at the 2008 Cannes Film Festival. His work has been translated into more than twenty languages.
About the Author
---
Winner of the 1997 Stewart Parker and the George Devine Awards, he also won the Abbey Theatre Writer in Association Award for 2006 and two Critic's Awards and a Herald Archangel Award (2008). His plays, notably "Disco Pigs," "Bedbound," "Small Things," "Chatroom," "New Electric Ballroom" and "The Walworth Farce," have been translated into more than 20 languages.