The critically acclaimed Brits Off Broadway, host to the UK's most innovative and provocative theater in New York City, presented by 59E59 Theaters (Val Day, Artistic Director; Brian Beirne, Managing Director) returns from Wednesday, April 11 – Sunday, July 1. Tickets to Brits Off Broadway go on sale on Tuesday, March 6 at Noon, with a special pre-sale for 59E59 Members beginning Tuesday, February 27 at Noon. Tickets are available by calling Ticket Central at 212-279-4200 or online at www.59e59.org.
Brits Off Broadway 2018 mixes wild comedy, heartwarming humor, touching stories, and fiercely dramatic yarns for an unforgettable mix of new British theater.
---
Wednesday, April 11 – Sunday, May 6
WE LIVE BY THE SEA
Devised by Patch of Blue, directed by Alex Howarth
With Alexandra Brain, Tom Coliandris, Lizzie Grace, and Alexandra Simonet
Produced by Patch of Blue and The Hartshorn-Hook Foundation
Tickets: $25 - $35 ($24.50 for 59E59 Members)
Katy, an autistic teenager, lives with her imaginary dog, Paul Williams, and her sister Hannah in a sleepy coastal town. When she meets lonely Ryan, they make a connection that will shake their worlds forever. Playful, visual storytelling with a live electronic score about autism, friendship, and a very big wave.
The multi-award-winning Patch of Blue brings WE LIVE BY THE SEA to New York after sold out runs at the Edinburgh Fringe Festival, Beijing, and the Arts Theatre in the West End.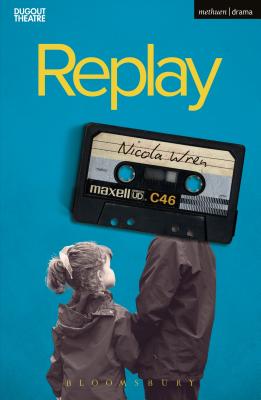 Tuesday, April 24 – Sunday, May 13
REPLAY
Written and performed by Nicola Wren, directed by George Chilcott
Featuring the voices of Will Brown, Tanya Kraljevic, and Mark Weinman
Produced by DugOut Theatre
$25 ($20 for 59E59 Members)
When a fiercely independent, workaholic police officerreceives an old cassette tape with a message from her big brother on it, she is propelled back to her vibrant childhood and forced to confront a tremendous loss. Called "absorbing and bittersweet" by The Stage, REPLAY is an intimate, moving, and life-affirming story about learning to celebrate the past, however painful.
Thursday, April 26 – Sunday, May 27
A BRIEF HISTORY OF WOMEN
Written and directed by Alan Ayckbourn
With Russell Dixon, Antony Eden, Frances Marshall, Laura Matthews, Laurence Pears, Louise Shuttleworth
Produced by the Stephen Joseph Theatre
Tickets: $25 – $70 ($49 for 59E59 Members)
A comedy in four parts about an unremarkable man and the remarkable women who lovedhim, left him, or lost him over sixty years; and of the equally remarkable old manor house that saw and heard it all happen.
From his first unsettling encounter as a very young man in 1925 to an unexpected reunion late in life, Anthony Spates's romantic progress is charted in this hilarious and gently touching comedy. The fireworks, love, and loss come at the funniest moments in this "tear-inducingly tender" (The Times) Ayckbourn comedy.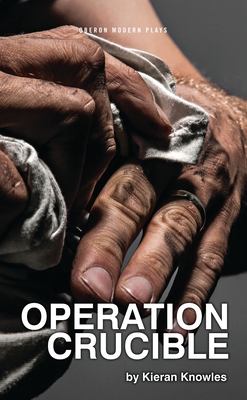 Tuesday, May 8 – Sunday, June 3
OPERATION CRUCIBLE
By Kieran Knowles, directed by Bryony Shanahan
With SalvatoreD'Aquilla, Kieran Knowles, Christopher McCurry, and James Wallwork
Produced by McGill Productions Ltd, From The Ground Up Theatre, and The Hartshorn-Hook Foundation
Tickets: $25 - $35 ($24.50 for 59E59 Members)
On December 12, 1940, during World War II, a single bomb reduced the Marples Hotel, which stood proudly in Fitzalan Square in Sheffield, from seven stories to just 15 feet of rubble. Only one of the ten compartments in the hotel's cellars withstood the blast. Trapped within it were four men. This is their story, from beginning to end...
"A SMASHING FIRST PLAY BY KIERAN KNOWLES... A CAST OF EXACTLY FOUR, ON A NEAR NAKED STAGE, MANAGED TO SUMMON THE ENORMITY OF THE SHEFFIELD BLITZ." - Ben Brantley, The New York Times
★★★★ "GORGEOUSLY POETIC...THESE MEN AND THEIR STORIES STAY WITH YOU." - The Stage
Tuesday, May 15 – Sunday, June 10
TREMOR
Written by Brad Birch, directed by David Mercatali
With Lisa Diveney and Paul Rattray
Produced by Sherman Theatre
Tickets: $25 ($20 for 59E59 Members)
Following their acclaimed run of Iphigenia in Splott in 2017, Sherman Theatre returns to 59E59 Theaters with this thrilling World Premiere production.
Sophie and Tom's relationship fell apart in the aftermath of a catastrophe. Four years later, as they come face to face once again, the aftershocks of that fateful day can still be felt. TREMOR is an intense new play how we choose to see things and live in a world riven with tension, anxiety, and division.
[SCRIPT DUE IN APRIL 2018]
Thursday, May 31 – Sunday, July 1
SECRET LIFE OF HUMANS
By David Byrne, directed by David Byrne & Kate Stanley
With Richard Delaney, Olivia Hirst, Andy McLeod, Andrew Strafford-Baker, and Stella Blue Taylor
Produced by New Diorama Theatre, in co-production with Greenwich Theatre
Tickets: $25 - $70 ($49 for 59E59 Members)
SECRET LIFE OF HUMANS is inspired by Yuval Harari's international bestseller, Sapiens: A Brief History of Humankind.
In 1949, Dr. Jacob "Bruno" Bronowski installs a secret, alarmed room in his house. Fifty years later, his grandson and his blind date delve into Bruno's locked room for the first time, unearthing echoes from across six million years of human history
★★★★ "AMBITIOUS, INTELLIGENT AND MOVING...UNFOLDS WITH THRILLER-LIKE PRECISION WITH REAL VISUAL FLAIR." - The Guardian
★★★★ "BOLD, BEAUTIFUL AND UTTERLY ABSORBING THEATRE, FINDING THE THRILLING DRAMA INHERENT IN THE HUMAN STORY. IT TAKES YOUR BREATH AWAY." - The Stage
★★★★★ "A MASTERPIECE...MESERMISING TO WATCH. NOTHING LESS THAN A THEATRICAL TRIUMPH." - Broadway Baby
Tuesday, June 5 – Sunday, July 1
ALL I WANT IS ONE NIGHT
By Jessica Walker, with music director, Joseph Atkins
With Rachel Austin, Alexandra Mathie, and Jessica Walker
Produced by Jess Walker Music Theatre, in association with Royal Exchange Theatre Manchester
Tickets: $25 - $35 ($24.50 for 59E59 Members)
Jessica Walker returns to 59E59 Theaters following previous New York Times Critic's Picks Girl I Left Behind Me and Pat Kirkwood is Angry with an exhilarating new play-with-songs.
Paris: 1935. Suzy Solidor, cabaret sensation, steps onto the tiny stage of her cramped nightclub, ready to wow the hippest crowd in town with her lesbian erotic songs. She is surrounded by her 225 portraits and high on success, both from her best-selling records and from her status as the most painted woman in the world. Suzy Solidor is probably the most famous woman you've never heard of.
Tuesday, June 12 – Sunday, July 1
POLICE COPS & POLICE COPS IN SPACE
presented in rotating repertory by The Pretend Men
With Zachary Hunt, Nathan Parkinson, and Tom Roe
Produced by The Pretend Men and New Diorama Theatre
Tickets: $25 ($20 for 59E59 Members)
The three-man multi-award-winning comedy company, The Pretend Men, bring their super-charged inventive physical storytelling to America for the first time. The Guardian said, "it's not just funny, it's exhilarating!"
POLICE COPS: It's 1976. Straight-laced rookie Police Cop Jimmy Johnson is out to avenge his brother's death. Teamed up with a disgraced renegade, the pair begins to unearth the soily secrets of the case. POLICE COPS is a cinematic joyride, speeding down Adventure Avenue in a souped-up squad car!
POLICE COPS IN SPACE: After his father is killed by an evil robot, Sammy Johnson is the last Police Cop in the universe. On a distant planet, Sammy must team up with an alien fighter pilot and his trusty cyborg to embark on an intergalactic adventure to become the best damn Police Cop in space.
"IT'S NOT JUST FUNNY, IT'S EXHILARATING" - The Guardian
★★★★ "FARCE AT ITS MOST INTELLIGENT" - GQ Magazine