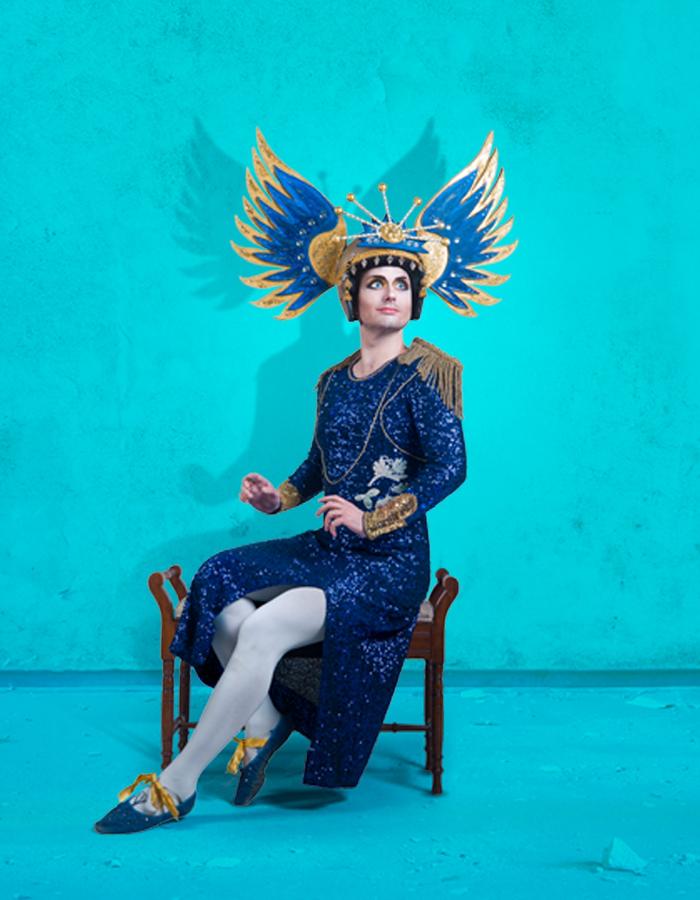 HOW TO WIN AGAINST HISTORY
by Seiriol Davies (pronounced SAY-ree-oll)
directed by Alex Swift
UK Tour 2017
Based on the charred remains of a true story...
"How to Win Against History" is a fierce, fabulous new costume drama musical about Henry Cyril Paget, the cross-dressing 5th Marquis of Anglesey. Born in 1875, poised to inherit the Empire, he instead burned briefly, brightly and transvestitely; blowing his godlike wealth putting on glittering, diamond-studded plays. With him in.
​When he died at 29, his family burnt every trace of his life, and carried on like he'd never existed. Seiriol Davies and director Alex Swift (both of Caroline Horton & Co's "Mess") bring you a hilarious, ripped-up extravaganza about being too weird for the world, but desperately not wanting it to forget you.​
It opened at the Edinburgh Fringe 2016, to a TOTAL SELLOUT run, showered with a glitterbomb of review stars.

$14.95
ISBN: 9781786822406
Availability: Special Order
Published: Oberon Books - Oberon Books - July 24th, 2017
---

$17.95
ISBN: 9781786822918
Availability: Special Order
Published: Oberon Books - Oberon Books - August 2017
---