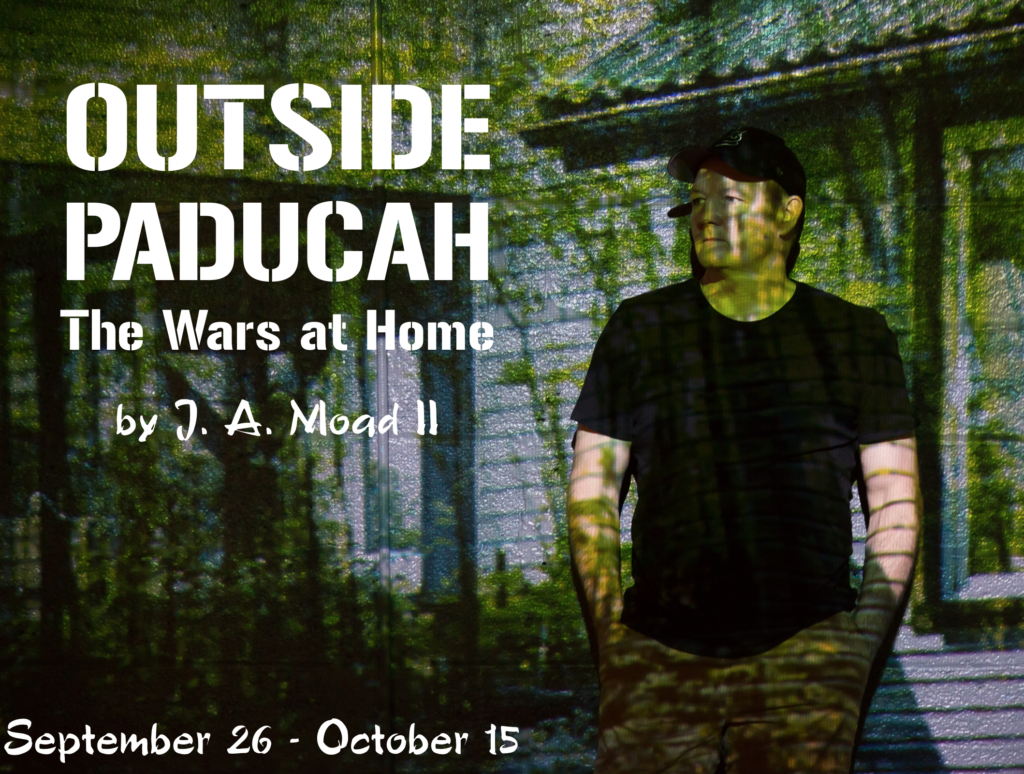 NYC Premiere
OUTSIDE PADUCAH: THE WARS AT HOME
by J.A. Moad II
directed by Leah Cooper
Poetic Theater Production in association with The Wild Project, 195 East 3rd Street, New York. September 26 through October 15.
In Outside Paducah: the Wars at Home, we watch the toll of war reverberate across three generations of Americans: A seven year-old boy struggles to make sense of the screaming in the night after his father returns from Afghanistan. A fifty year-old man works to rebuild his life as he wrestles with the memory of an idealistic son—a teenager turned Marine who came back from Iraq wounded, disillusioned, and broken. And at a bar in the rust-belt remnant of his hometown, a former soldier's midnight encounter brings the past and the present into an explosive, searing reality.

$12.95
ISBN: 9780998647708
Availability: Special Order
Published: War Torn Books - July 2017
---